St Audoen's Cornmarket, 10.00 Eucharist (every Sunday)
St Catherine & St James, Donore Avenue, 11.30 Service of the Word (Eucharist on the first
Sunday of the month)
Harvest
A big thank you to the small band of volunteers who provided harvest decorations this year.
While harvest in the city centre is not as important as it is in the country, I was glad to hear from
a colleague in rural parishes that he had one harvest service after another, all of them well
attended happy occasions.
Internet Technology
Fr David Corrigan of St Teresa's Donore Avenue has introduced me to Joe Brannigan,
consultant, Joe has been instrumental in the installation of webcam and sound equipment in St
Teresa's as well as the Church of St Catherine and St James. He has created a website for this
parish called stcatherineandstjameswithstaudoen.ie. The old one is www.cja.dublin.anglican.org.
The new one includes a link to an App (I think that's what it's called) which will allow you to
gain access to the website and the live-streaming on your mobile phone. Joe reports that a great
many people have been watching and that the views come from more than 20 different locations
abroad.
Holy Baptism
I'm thankful to learn from Frank MacMullen of St Audoen's that his second grandchild Neasa
has recently been Baptised at a happy family gathering in the Parish Church in Cabinteely where
she lives with her parents and her older brother.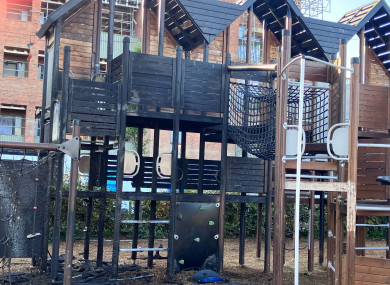 RIP.IE
'Elizabeth (Betty) Moore (née Cooper) Castlebar, Co. Mayo formerly Dublin, on 11 October,
2022, Betty passed with her much loved family and the wonderful staff at the Galway Hospice
by her side. Dearly beloved wife of Richard and much-loved mother of Isabella Coffey
(Galway), Richard (Dublin), Susan Mealia (Westport), Caroline Sheehan (California) and
Stephen (Waterford). Deeply mourned.'
Isabella, remembering that her parents were from this parish before moving to Castlebar, asked
me officiate at Mount Jerome Crematorium after the funeral service in Christ Church, Castlebar.
Donore Avenue
At the far end of Donore Avenue from the Rectory, a patch of waste ground was neglected for a
great many years. I gather there was a pub on the corner at one time. I'm glad to see how this site
has now been reclaimed from dereliction and planted with robust and colourful shrubs. I wish I
had taken a great many more before and after photographs in Dublin 8 in particular, where so
much development has taken place and new buildings climb ever higher.
'A little corner of D8 has been transformed with gorgeous new planting. The site at Donore Ave
had its hard paving removed to be replaced with lush planting including distinctive autumnal
euonymus alatas, otherwise known as the burning bush. A bench will be installed shortly
creating a new amenity.'
The Liberties Dublin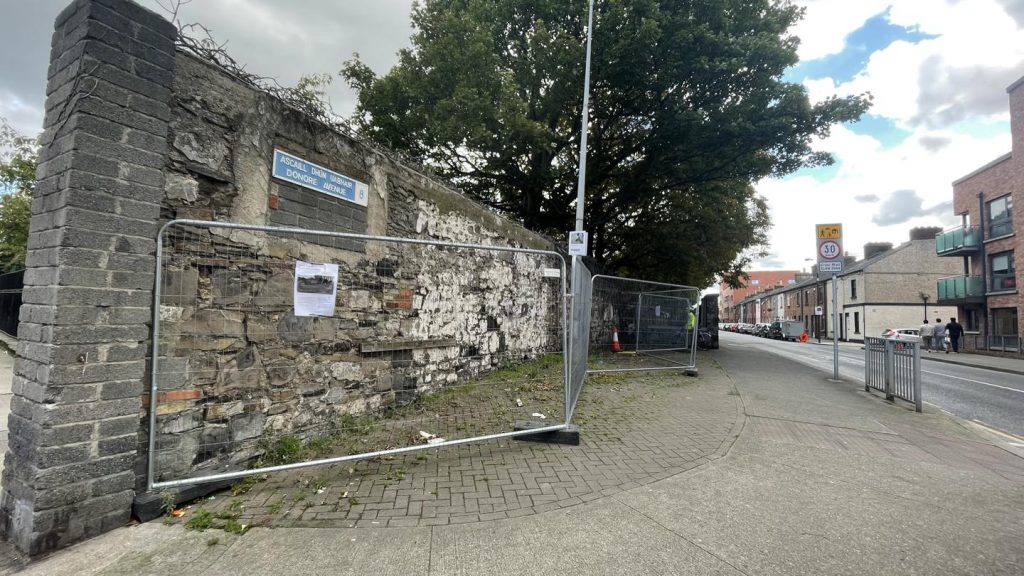 Weaver Park
At one time, there were many weavers living close to St Luke's Church, and old photographs
show their 'Dutch Billy' gabled houses in Weaver Square and round about, including Sweeney's
Terrace. The Huguenots brought these skills to Ireland as they fled religious persecution.
'The jungle gym in Weaver Park, a playground in a new city centre park, has been significantly
damaged by the fire. It is unclear if the park will be closed for repairs. Weaver Park is in the
heart of the Liberties on Cork Street and was opened in 2017. Green Party TD for Dublin South
Central Patrick Costello said he will get in touch with the gardai about how to prevent this
happening again. He said: "This is not the first time this has happened to Weaver Park. "I will be
speaking with local gardai to ensure they have what they need to protect the community and to
stop this happening again, and again."
DCC continue to say what an integral part Weaver Park plays for the local community based by
the Liberties. In their statement they say: "Weaver Park was developed by Dublin City Council
for the benefit of the whole community and incorporates elements in its design which the local
community voiced as being important to them. This included the iconic 'Dutch Billy' play frame,
which was specifically intended to provide a unique and engaging play environment for young
children." It is in light of this that makes the fire at Weaver Park so devastating for locals. Finally
they say they are, "fully committed to maintaining the park to the highest standards for the
benefit of the whole community. Dublin City Council is committed to repairing and returning the
Weaver Park play frame to use as quickly as possible."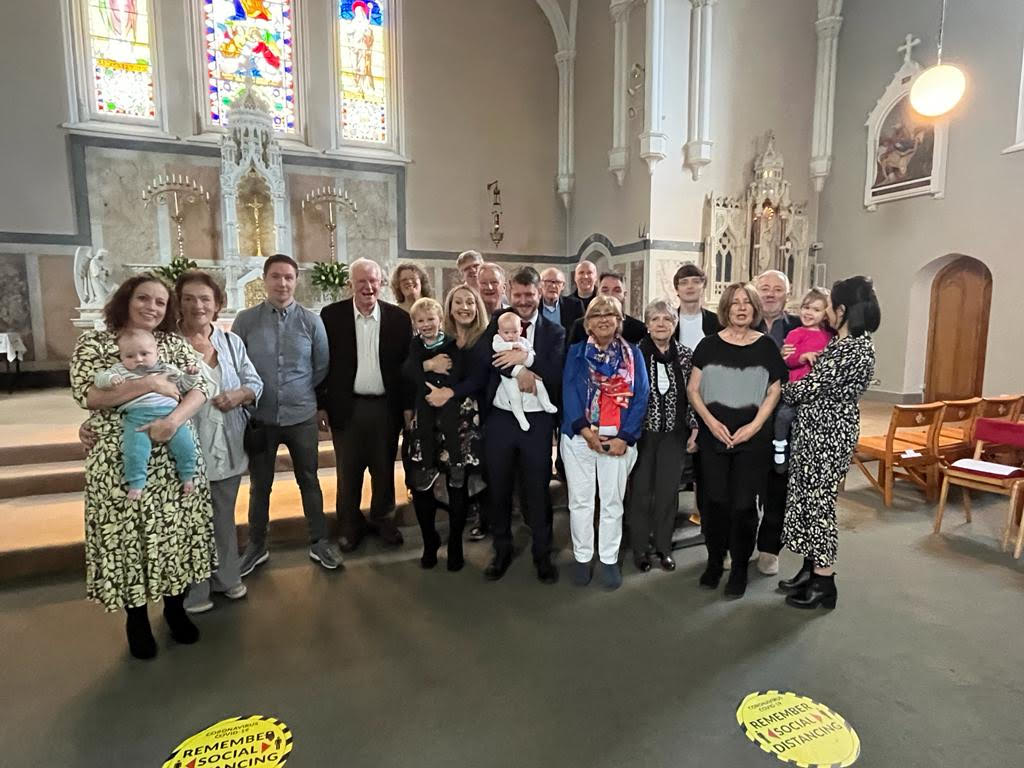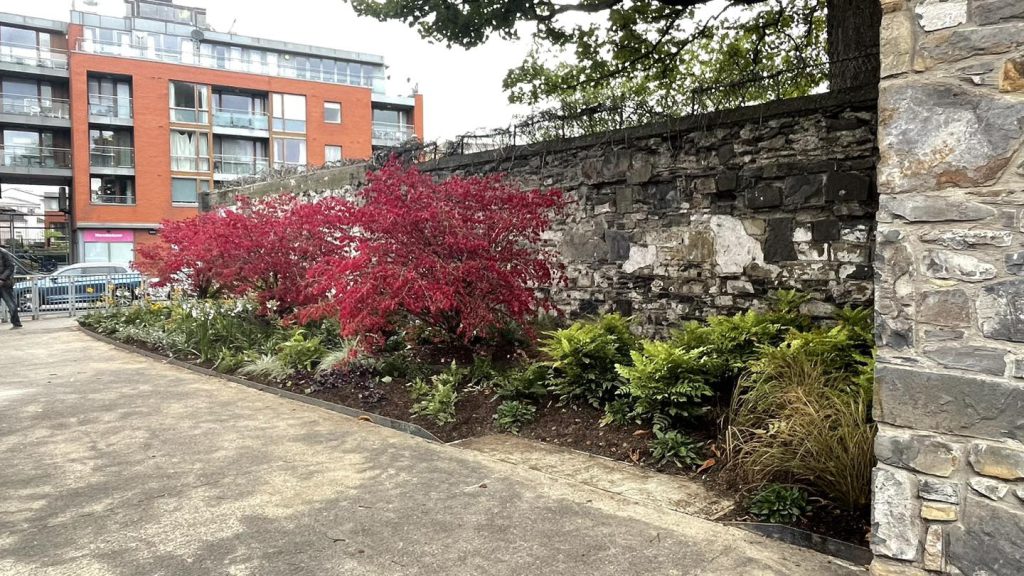 Canon Mark Gardner Tel: 01 454 2274 Mobile 087 266 0228
Email: markgardner300@gmail.com
Diocesan Lay Reader: James Kilbey
Review Distribution: Margery Bell Tel: 01 4542067
Website: stcatherineandstjameswithstaudoen.ie