Irish Times Church Notices
St Audoen Cornmarket, 9.30 Bellringing. 10.00 Eucharist (every Sunday). Access on foot through St Audoen's Park. The OPW Visitor Centre is open to the public every day.
St Catherine & St James Donore Avenue, 11.30 Service of the Word, the Seventeenth Sunday after Trinity. Sunday 16 October, 11.30, Thanksgiving for the Blessings of Harvest.
St Audoen, Cornmarket10.00 Parish Eucharist (every Sunday)(Parking in Francis Street is free on Sunday mornings)
St Catherine and St James, Donore Avenue11.30 Service of the Word
11.30 Eucharist (usually on the First Sunday of the Month)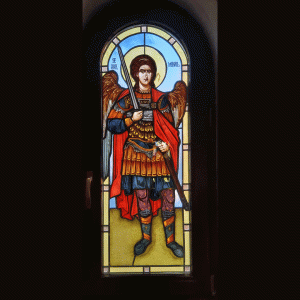 Good morning, MarkI write in relation to Good Friday and our plans here in St. Teresa's. We would like to journey theway of the cross, beginning at 11.30 or 12.00
Read More »
The Church and OPW Visitor Centre are open daily in the Summer months.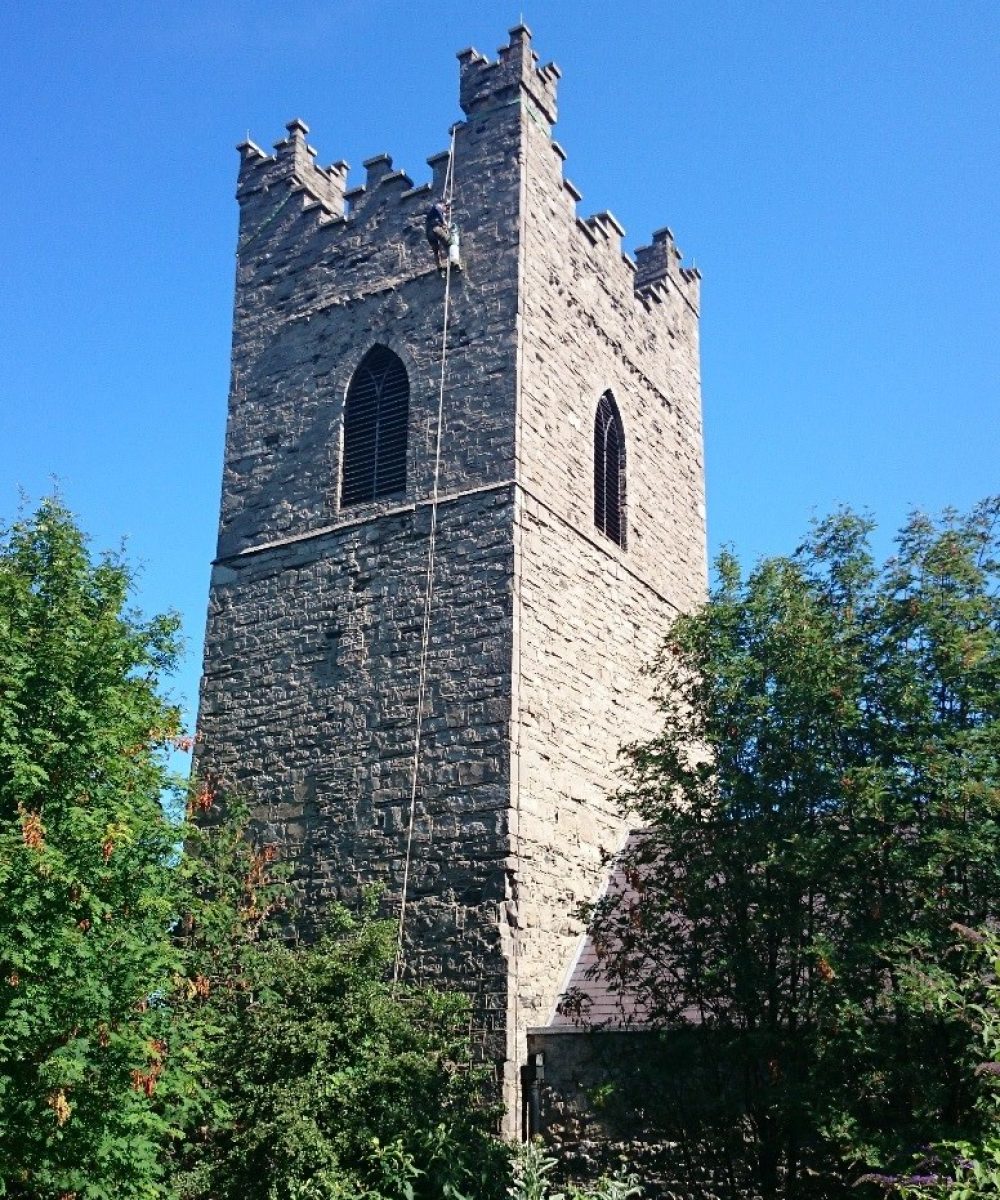 Photographs of work on St Audoen's Tower, taken by Valerie, Thomas, Churchwarden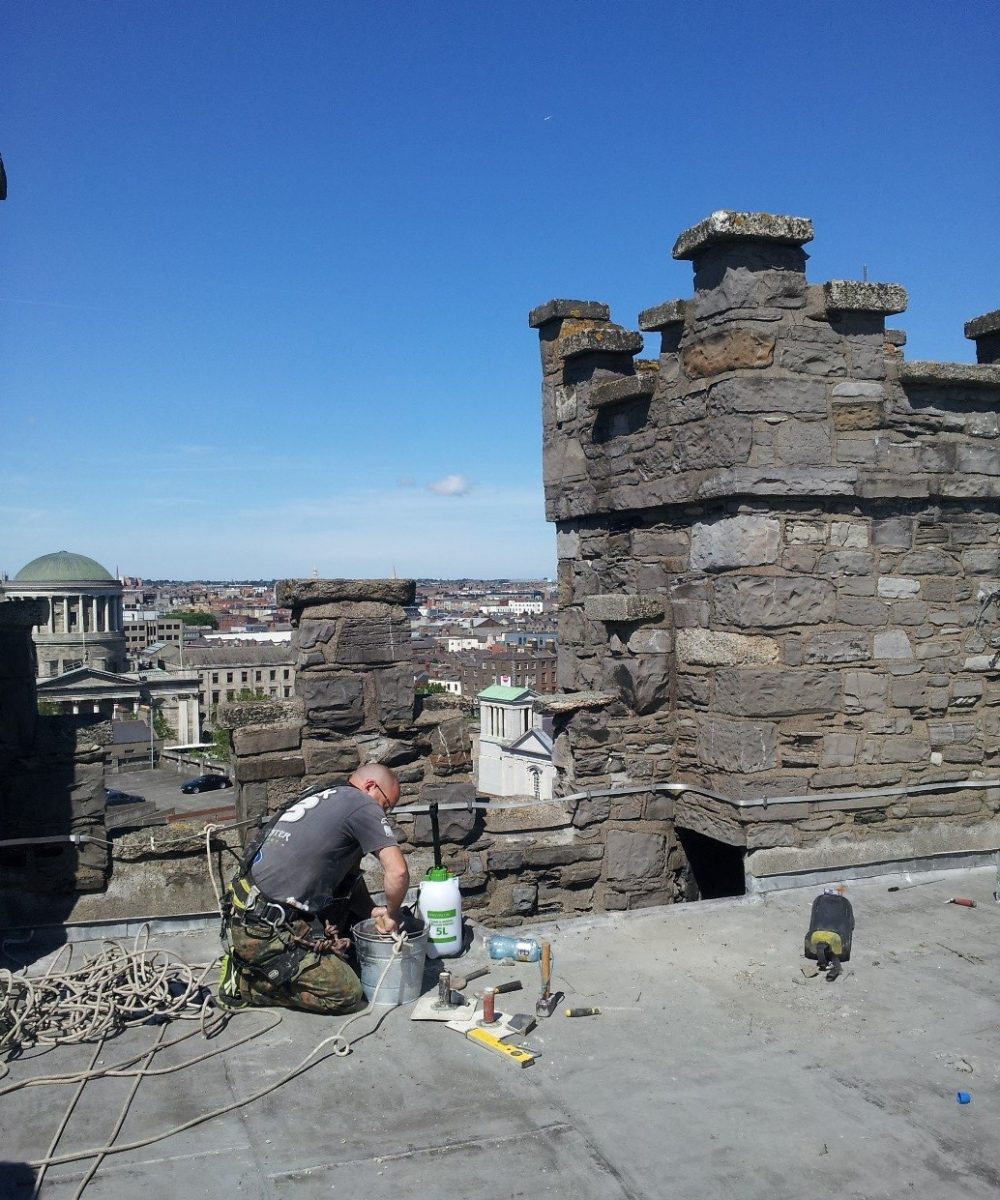 The roof and St Audoen's Tower with Rainey's steeplejack, and the Four Courts in the background.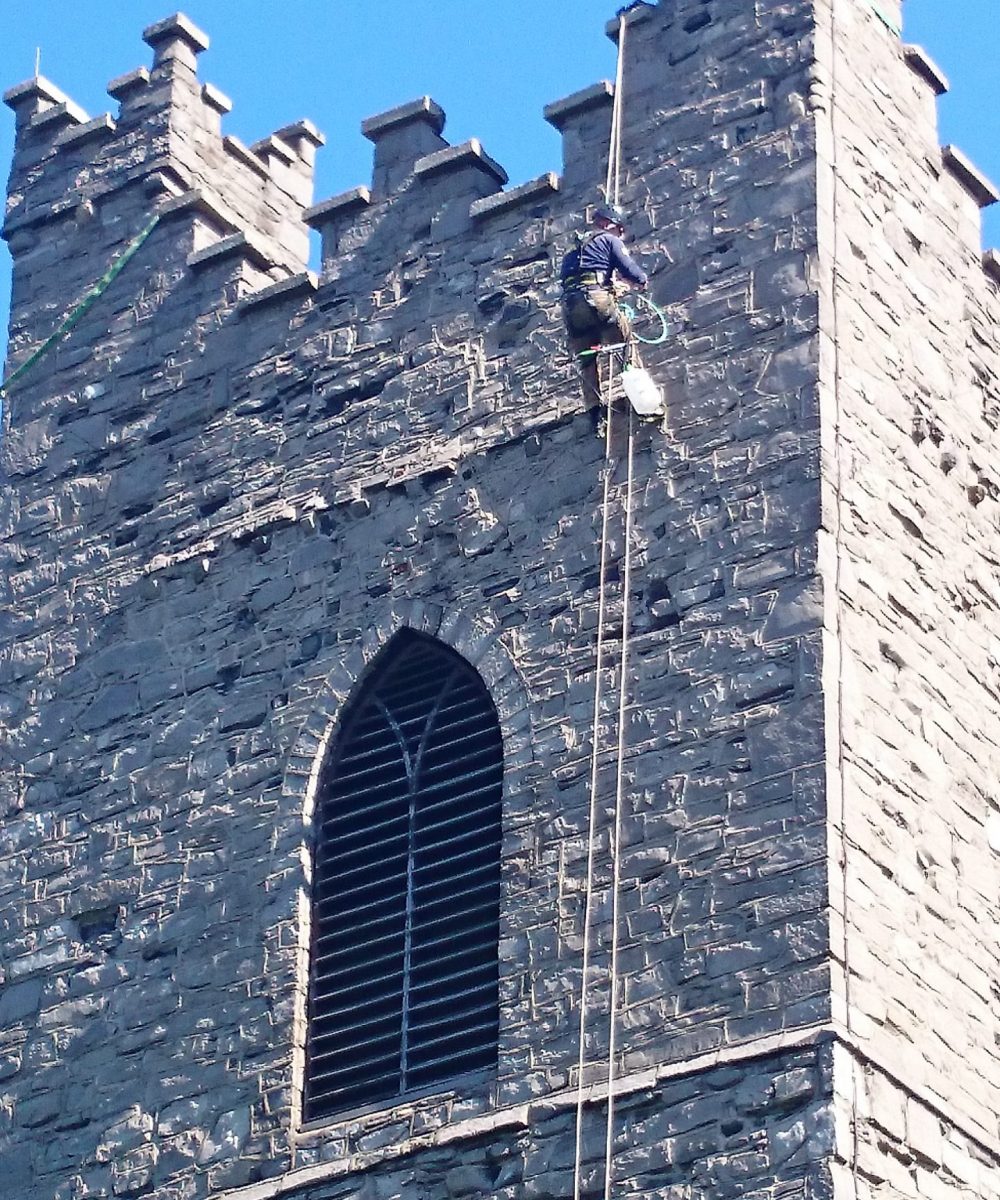 St Audoen's Tower and Rainey's Steeplejack, tackling Buddleia.