Good morning, Mark
I write in relation to Good Friday and our plans here in St. Teresa's. We would like to journey the
way of the cross, beginning at 11.30 or 12.00 at St Catherine's and moving to St Teresa's. We
hope that you will walk alongside our clergy and our combined parishioners. We aim to ask the
young people to prepare the form of service, to plan the route, and also some hospitality
afterwards. Have you any young people in your congregation who would like to take part in this
group?
I wonder if you or your parishioners plan to be part of the Synodal sessions taking place in
Dublin now? Our parish is working with individual groups such as schools, old folks clubs,
Scouts, parents of sacramental programmes and the community drugs and alcohol team to garner
their opinions on the questions posed by the Diocese. We will hold two parish-based sessions.
Might parishioners be interested in joining us on either Tuesday 22 March at 19.00 or Thursday
24 March at 11.15? Or would you be willing to take copies of our anonymous questionnaire to
distribute among them? We believe everyone's voice should be heard. Let me know what you
think!
Ms Sam Byrne, Parish Pastor, Saint Teresa's. Mobile 086-3672640 Office 01-4542425
Prayer requests
The Parish has a new accountant, Natalie, a native of Ukraine, where some of her family are
trapped. A friend of mine called Alexander is from Moldova, where he fears an invasion from a
province called Transnistria, already under occupation. I am in touch with Gabriel, who returned
home to Romania from Ireland. He tells me he can hear the bombardment. AJ Ragastik who lives
in the Rectory sees his homeland of Estonia as being in imminent danger. I feel we must pray
earnestly for peace and contribute what we can. In contrast, Razvan Costea who did some work
at St Catherine & St James has sent me photographs of stained glass windows he has made in
Romania for a Church there.
Excerpt from the Guardian.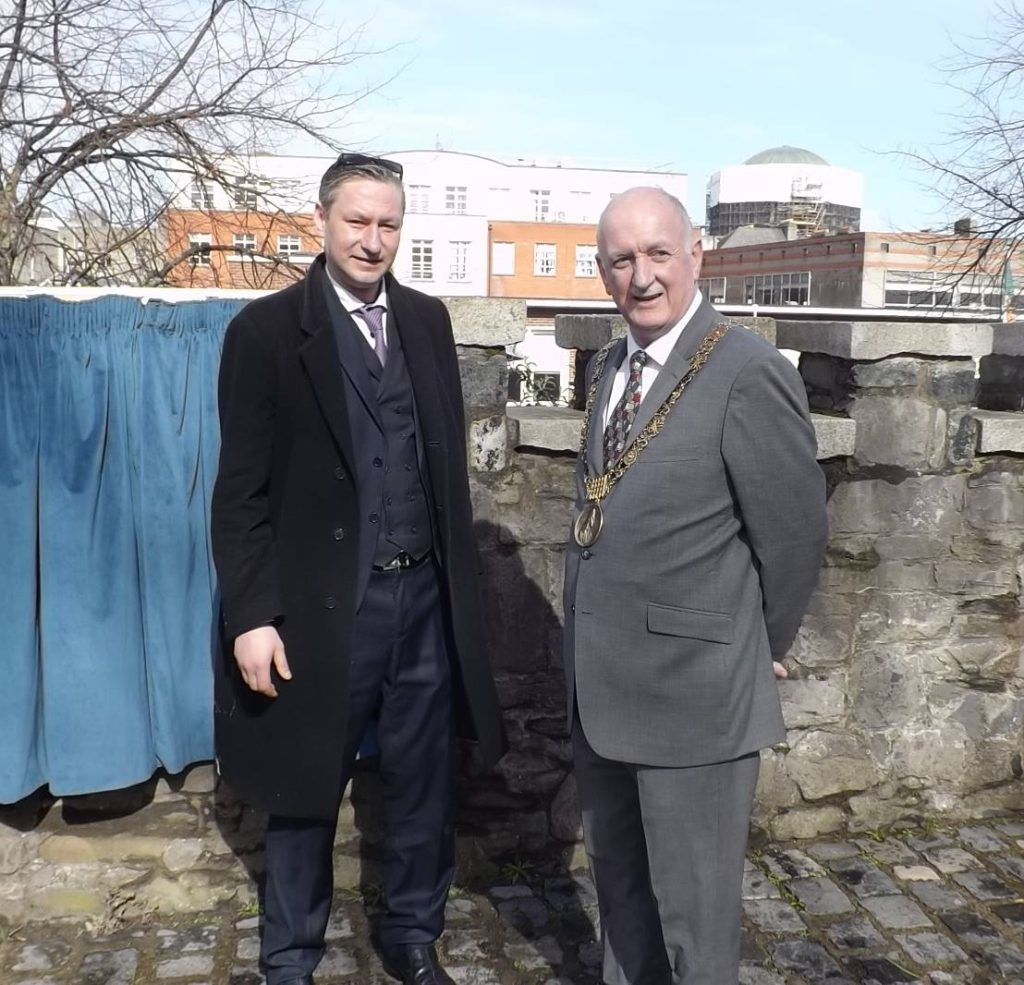 'Which brings us to Delia Smith's new book. As its title suggests, You Matter: The Human
Solution is not a cookbook. Rather, it is (sorry) an extended recipe for living: of ideas garnered
from her wide reading of the Jesuit priest and palaeontologist Pierre Teilhard de Chardin, the
Holocaust survivor and psychiatrist Viktor Frankl, and the American psychologist Abraham
Maslow, with her own thoughts and experiences. It has three central premises. First, that we have
not yet fully perceived just how awesome the human race is, and we underestimate our ability to
come up with solutions to our increasingly grave problems. Second, that evolution encompasses,
for human beings, a trajectory of unity, "we don't realise the power we have when we work
together." Third, that we often neglect our inner, spiritual selves, and by doing so, tend to lose
our all-important sense of perspective. Each day she spends an hour sitting completely still as her
mind roams where it will."
'I wanted to write for those who don't have any religion. The main thrust of it is that there is a
part of our lives that is unexplored, and this is the crucial time in our history to get into that.
Things are very bad. The world is in chaos. We have got war in Ukraine, concentration camps
again, people freezing and starving. In our own country, some people can have heat, or they can
have food… and yet, together, we have such power.'
You Matter was turned down by no fewer than six publishers, in spite of the fact that Delia has
sold more than 21m copies of her cookbooks. "It was tough. At one point we were looking at
self-publishing." Finally, it went to a small press: Mensch. "And thank God those six did turn it
down. I couldn't have done better." Interview.
In Memoriam
The funeral service of the late Sam Nolan was recently conducted in St Andrew's Church
Dunmore East by the Revd Dr Christine O'Dowd-Smyth, curate in Waterford Union. The
committal followed at Mount Jerome. I discovered that he and his wife Jill (née Cameron) were
married by the Ven Gordon Linney in the Church of St Catherine & St James, where she (with
the Revd Trevor Sargent's sister Cheryl, who died in her teenage years) was a member of the
Girls' Brigade, for forty years, under Miss Hall and Barbara Carson.