St Audoen's Cornmarket, 10.00 Eucharist (every Sunday)
St Catherine & St James, Donore Avenue, 11.30 Service of the Word (Eucharist on the first
Sunday of the month)
Deputy organist
Hi Mark, I've been asked to help out with the choir in St Canice's this term during the interim
period between appointing a new DOM. I've done this job before and it's something very close
to my heart, and something I'd very much like to do. This would mean not being available at all
to play in St Audoen's or St Catherine's until after Christmas. I've managed to find an organist
for both churches, starting on Sep 25 th . Her name is Olesia Borsuk, she's from Ukraine and has
had to move here because of the war. She's studying with David Adams at the moment in RIAM
I believe. I met her just recently as part of Pipeworks, and she's extremely happy to take over
until Christmas!
Harry Meehan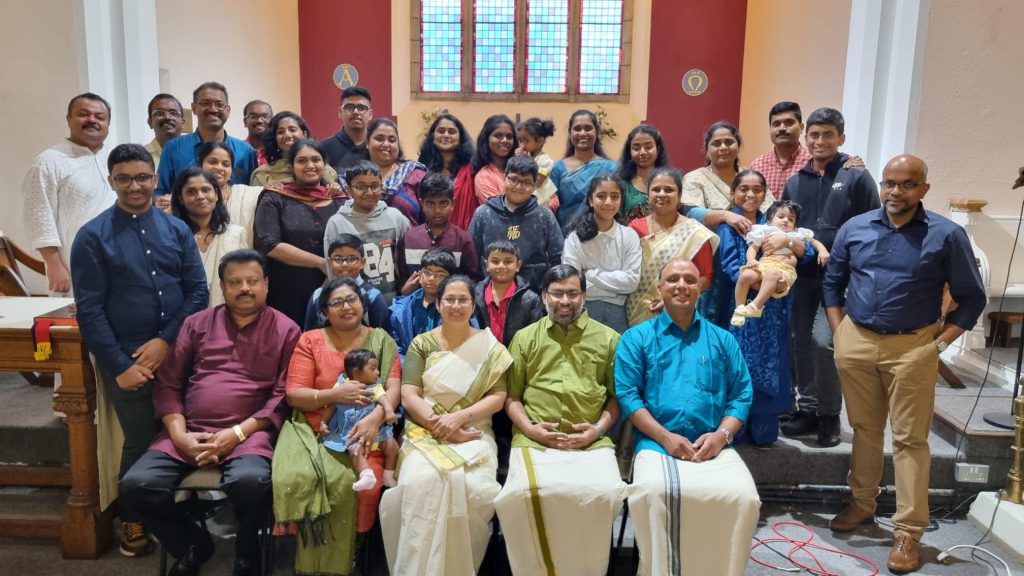 St. Audoen's Church and Visitor Centre
Our good neighbours in the Office of Public Works Visitor Centre have recently written: The
24th August is Saint Audoen's Day, marking the anniversary of his death, but who was this
obscure saint who is known by so many different names? Originally called Dado, he was born
into an aristocratic family around 609 in the kingdom of Neustria, now northern France. As a
child he and his brothers Ado and Rado were reputedly blessed by the Irish saint Columbanus.
Under the name 'Audoenus', he became Bishop of Rouen in 641. After his death in 684 the
popular bishop was revered as 'Saint Ouen'. Rouen Abbey in which he was buried was named in
his honour.
When the Normans occupied northern France in the 10th century they adopted him as one of
their patron saints, often dedicating churches to him in the territories they later conquered. These
included churches and chapels in Jersey (St. Ouen's), Canterbury and London (St. Audoen's;
neither still in existence), Bristol (St. Ewan's; now demolished), Wiltshire (St. Tewen's), and in
southern Italy at Bisceglie (Sant'Adoeno) and Aversa (Sant'Audeno). St. Audoen's Church in
Dublin was built around 1190 by John Comyn, the city's first Norman archbishop, and was one
of a small number of parish churches within the ancient walled city. St. Audoen's legacy is
impressive. Over thirteen centuries after his death he has two churches, a park, a laneway, a
medieval arch, a school and an apartment complex all named after him in the city.
From the website
Church of South India
We are grateful to God for another blessed day 03/09/22 !!! Thank you to Rev. Jenu John Achen
and Rev Viji Achen for conducting the Service. Best wishes to everyone who has begun school
and/or college. A special Welcome back and Loving greetings to Our Viji Achen and Susan
Kochamma. We would like to express our gratitude to our Women's Fellowship Secretary Mrs.
Sherin Moses and the other members for organizing the delectable Kerala meals for everyone
followed by the service.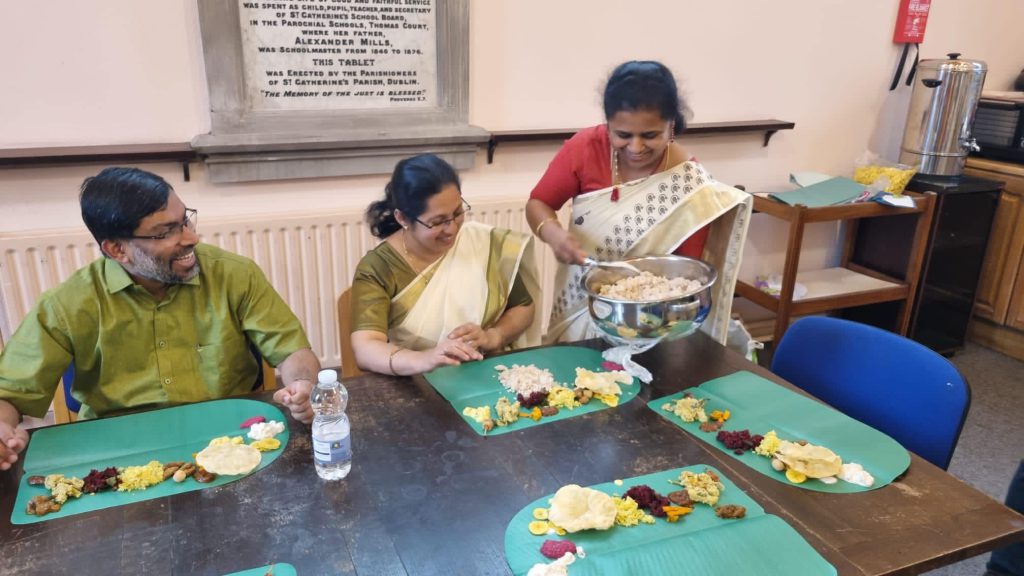 Jane Deepa Edwin
Tivoli Place, Francis Street
In a design for a new civic square in Dublin's Liberties, the architecture firm Douglas Wallace
explains on their website that its name is "in honour of the existing theatre which forms part of
the site". The Tivoli refers to a building that was a theatre for 32 years (and a cinema during
earlier decades) and now an aparthotel development.
The name "Tivoli Place", sounds like a nod to the neighbourhood's rich cultural past, and easily
invokes memories of the demolished theatre, of countless club nights, wrestling events, comedy
shows, plays, pantomimes and street art. Now, according to StayCity's website, it promises
"stylish" studios for guests staying on "eclectic Francis Street". The Liberties is described as
"fast becoming Dublin's hippest neighbourhood. Surrounded by a medley of antique shops,
vintage boutiques, art galleries, bars and cafes, this is where old Dublin meets new."
That "new" Dublin looks increasingly in thrall to privately owned spaces rather than centres of
community. "Wherever there is a scrap piece of land available, developers are in, and they seem
insistent on making it a hotel district," says Maurice O'Connell, a manager at South Inner City
Community Development Association (SICCDA), which organises the Liberties Festival.
O'Connell emphasises that the Liberties gets its energy from the people living there, and that the
loss of cultural spaces will affect the local mood. "The absence of Tivoli is symbolic of the lack
of resources in the area for the people. It's a symbol of how people feel that they're being
forgotten," he says.
Love the Liberties
Canon Mark Gardner Tel: 01 454 2274 Mobile 087 266 0228
Email: markgardner300@gmail.com
Diocesan Lay Reader: James Kilbey
Review Distribution: Margery Bell Tel: 01 4542067
Website: stcatherineandstjameswithstaudoen.ie